Here we share short information about our ongoing projects.
To realize the activity control of all regional and central offices from the main office of "SH Road Construction" company the Tiger Enterprise and BPM Program E-Flow are planned to be integrated that will eliminate such problems as inability of obtaining accurate and complete Warehouse Reports, Finance and Accounting. inaccuracies of reports, etc. There is no doubt in successful completion of the project.
Developing in textile sector Kirpi LLC company chose BeIt&Partners to solve the difficulties in grouping and coding of goods, in production processes and obtaining the necessary reports, etc. In this project ERP program TIGER Enterprise was implemented that ideally met the requirements of the whole business process successfully.We are still working on the project.

"Akkord Industry Construction Investment Corporation" Open Joint-Stock Company was established in 2005, and since then has been recognized for distinct achievements by contributing to the development of Azerbaijan's non-oil sector and creating new standards in construction industry. We are planning to automate Procurement systems for company and for all its branches in different countries. Project in progress.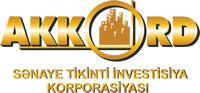 For your questions and requests
You can ask for information about our products and request a demo. Our experts will guide you on the most appropriate solution for your requirements.
By filling and submitting this form you understand and agree that the use of BeIT's web site is subject to the BeIT Terms of Use. Additional details regarding BeIT's collection and use of your personal information, including information about access, retention, rectification, deletion, security, cross-boarder transfers and other topics, is available in the BeIT Privacy Police.