All business processes, from stock and ordering, to accounting records and bank data are effectively managed from a single point via Logo GO 3, which is developed specifically for SMEs.
Logo GO 3 enables SMEs to manage all their business processes including accounting, orders, stock tracking, sales, purchasing, reporting, debt follow-up, check and bond follow-up, and e-State applications from a single point. SMEs achieve time and cost savings, and get one step ahead of the competition with Logo GO 3, which is also supported by a customizable, fast, simple and practical interface.
Customized solutions based on requirements
Designed according to the general requirements of SMEs, Logo GO 3 can also be enriched with additional features to meet the specific requirements of enterprises. This allows all SMEs to be able to create the most appropriate Logo GO 3 package for themselves.  
Great for:
– Sales and Distribution 
– Small enterprises
– Construction
– Retail
– Healthcare
– Sport and Entertainment
– Oil and Gas
– Engineering
– Construction and Operation
– Travel and Transportation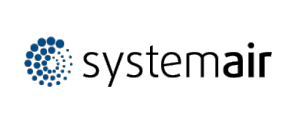 For your questions and requests
You can ask for information about our products and request a demo. Our experts will guide you on the most appropriate solution for your requirements.
By filling and submitting this form you understand and agree that the use of BeIT's web site is subject to the BeIT Terms of Use. Additional details regarding BeIT's collection and use of your personal information, including information about access, retention, rectification, deletion, security, cross-boarder transfers and other topics, is available in the BeIT Privacy Police.